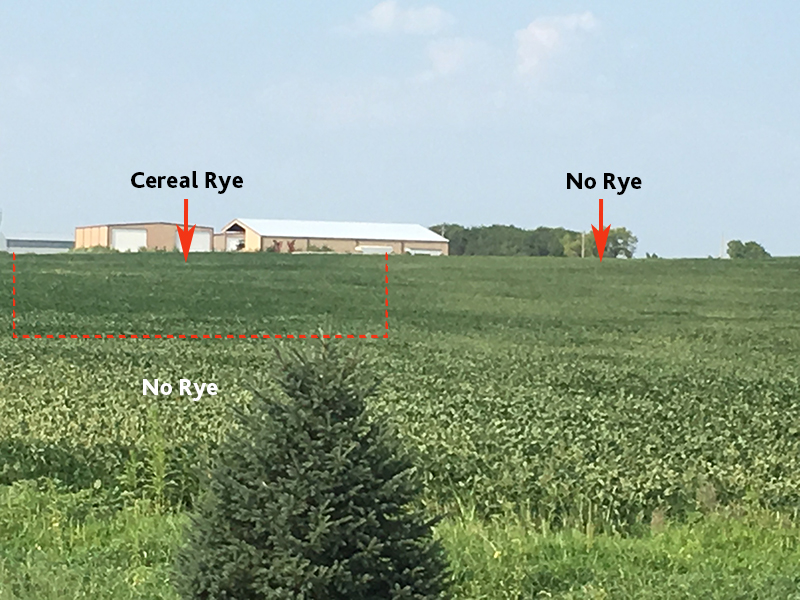 If you don't already have your cover-crop rye and triticale seed purchased, now is a great time to get that plan underway for when your corn crop is harvested. The benefits and management techniques I've written about previously here still hold.
The above photo is an observation from central KS this year, as to a field of soybeans where part of it was cover-crop rye and part without. It was an extremely dry spring and early summer, with no moisture recharge and yet the soybeans are more wilted where there wasn't rye than where there was! (I've also seen it go the other way, so there's a limit to how far west in KS you can take this practice, but some people are going on 6 or 7 yrs of doing this on large acreages as far west as Hwy 14. East of Hwy 81, it's a no-brainer.) Most everyone growing soybeans from MN and MI to VA, GA and LA would benefit from this practice.
Note that cover crop cereal rye can be successful when seeded considerably later than winter wheat. Rye is more winterhardy and grows more at colder temps than wheat does. When seeding cc rye late, don't plant any deeper than necessary.