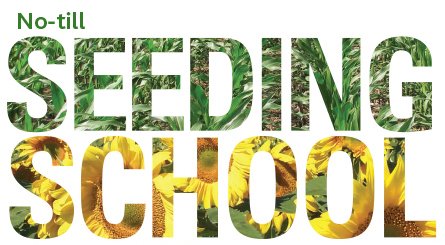 The 2018 No-till Seeding School is scheduled for August 9th. Check back here for more details.
Exapta's 2017 No-till Seeding School was a big hit, with record attendance (both sessions nearly maxed out).  Good audience participation, and lots of attendees praised it afterwards and seemed genuinely grateful for their newfound insights.  We hope to host another in 2018, but you don't have to wait till then to catch up – the very best of 2016 & 2017 events are edited and compiled into a 3.5-hr DVD.  No need to drive anywhere, stand in the sun or rain, and you can hit pause anytime your brain gets full and needs time to process!  And you can review it again next spring.
The Seeding School is purely educational, and not an infomercial for Exapta products. We'd like to thank our past Seeding School hosts, including Alan Aufdemberge, Jason Stansbury, Craig & Gene Stehly, Joe Swanson, David Young, and Doug & Tracey Palen.
"We always get a lot out of your Seeding Schools. We feel comfortable no-tilling now."
Lennie Blain, D.S.&R. Cordel
"Well worthwhile. Very informational. One of the better things I've done—I could actually see what I was supposed to be doing, rather than just hearing someone talk about it. The planter demonstration was impressive as to the differences in what we're doing with the operation of each component. Time well-spent."
Glenn Bauer
"The Seeding School was really worthwhile. The guys need to be there—they should be going every year."
Tom Rabern
"The Seeding School is very enlightening"
Dale Schmitt