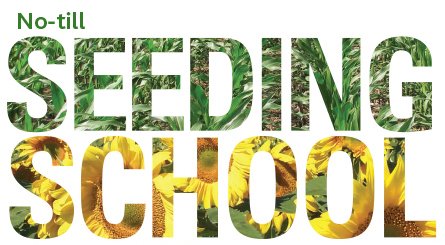 The No-till Seeding School is Back! August 10th, 2017
Due to a likelihood of T-storms tomorrow, Wed, Aug 9th, we are rescheduling the Seeding School for Thurs, Aug 10th, which is forecast to be a beautiful day with a high of 85 F and no rain.
Call today to enroll: 785-820-8000. 
Register for either of two sessions, both on August 10th:
9am–1:30pm (noon meal provided), SESSION FULL
or 4pm–8:30pm (evening meal provided)
Tuition is $85/person, enrollment is limited. School is located at Jason Stansbury's farm near Lorraine, KS with airport services available in nearby Salina, KS.
To enroll, call 785-820-8000 (Visa/MC/Discover accepted,
or pay by check if mailed sufficiently early).
Email questions to sales@exapta.com.
Get in-person coaching on seeder adjustments! Brush up on your knowledge before buying upgrades for your planter or drill. Think everything is okay because your super-high-tech planter monitor says so? Not so fast! Huge flaws in placement may exist. Get clarity on the physical actions needed for effective no-till seeding. Some very simple, easy adjustments often provide enormous improvement.
An array of adjustments & attachments on planters & drills will be shown in action. Inspect corn stands planted a couple weeks prior with the same configurations. Compare the choices. Learn the interactions amongst the components.
Watch our game-changing UniForce hydraulic downforce for JD 50/60/90 drills in action. And get a sneak peek at other developments in the world of no-till drills.
The main presenter is Matt Hagny, who has spent many hundreds of hours methodically examining seed placement in no-till. Hagny will deliver the hard truths in his candid, honest style, while keeping it entertaining. A couple of no-till farmers who are meticulous and very successful with stand establishment will offer additional insights, tips, and tricks. The Seeding School is purely educational, and not an infomercial for Exapta products.
The Seeding School is purely educational, and not an infomercial for Exapta products. We'd like to thank our past Seeding School hosts, including Craig & Gene Stehly, Joe Swanson, David Young, and Doug & Tracey Palen.
"We always get a lot out of your Seeding Schools. We feel comfortable no-tilling now." Lennie Blain, D.S.&R. Cordel
"Well worthwhile. Very informational. One of the better things I've done—I could actually see what I was supposed to be doing, rather than just hearing someone talk about it. The planter demonstration was impressive as to the differences in what we're doing with the operation of each component. Time well-spent." Glenn Bauer
"The Seeding School was really worthwhile. The guys need to be there—they should be going every year." Tom Rabern
"The Seeding School is very enlightening" Dale Schmitt