No-till Drill Parts & Equipment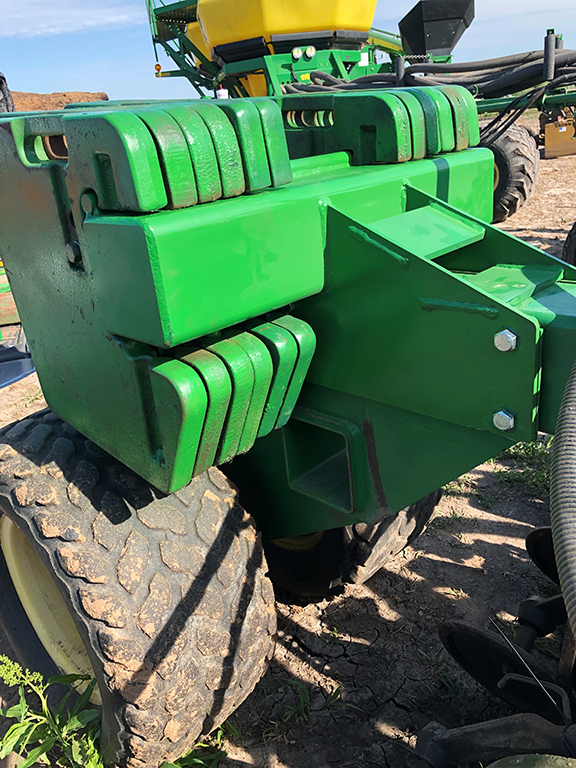 Exapta's weight brackets for JD 3-section 1850/60/90 air drills
Have extra ballast ready when you need it

Ideal location on frame (over rear transport wheels)

Easy installation

Virtually eliminates bolt breakage at this spot (2 shorter bolts much less likely to break vs 1 long one that JD used)
When running both ranks of openers on the 30, 36, 40 & 42′ 1890s, 1860s, and 1850s, it's easy to run short of frame weight when running in firm no-till soils—and this is especially true if you're still running the OEM springs on each opener, rather than hydraulic cylinders (see our UniForce system). The openers don't work well if they're skating out from lack of downpressure, and cranking up the downpressure without adequate frame weight can make the problem worse by excessively 'rolling under' of the openers (furrow actually gets shallower, because the opener is now riding more on the gauge wheel, since it's located rearward of the blade). Better to prepare now, and have extra ballast ready when you need it—sooner or later, you will.
We've long been advocates of placing additional ballast over the rear transport wheels on the JD 1850/60/90 air drills, as this is the best location to offset the leveraging from the rockshaft torque on the openers (the rear wheels always lift first). It's always been do-it-yourself thing for securing the weights—until now.
We took a farmer concept, and made it more robust with the help of stress-analysis software, and now can offer you a ready-to-go solution. Our brackets are for the wing transport wheels on 3-section drills, where those wheel frames are attached with bolts (see photo).
$1940 for a pair of brackets
All hardware included. (Doesn't include weights, nor shipping.) Holds up to 12 JD suitcase weights per bracket. For 1850/60/90 air drills with carts (not compatible with CCS drills).
Call to order 785-820-8000
JD weights, call for pricing. Free shipping for 10 or more. (We don't stock these in our warehouse—all orders will incur freight, and go directly to you.)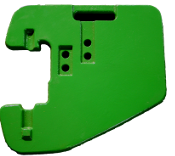 Replaces: John Deere R127764 Suitcase Weight.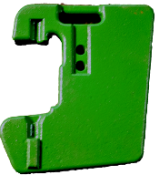 Replaces: John Deere R51680 Suitcase Weight.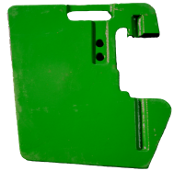 Replaces: John Deere R58823 Suitcase Weight.