Our Story
The endeavor that became Exapta Solutions was founded by Matt Hagny in 1998, with the simple vision of providing better tools for no-till seeding. Exapta also relies on the necessity-driven innovation of many farmers and researchers to find solutions for high-performance planting and production. To this day, Exapta's forte is in understanding how plants grow, and how the no-till seed-installation process can be more effectively accomplished. We strive not to sell you some device, but to provide useful information so that you can get the most out of your seeding equipment—more acres, better emergence, higher yield, and greater profit. Once armed with knowledge, we hope you will see the value and wisdom of our products.
Consistent performance is no accident. Exapta stacks the odds in your favor.
Dale Nuss
Sales
Dale Nuss was a sales rep for a growing AGCO dealership for 19 years, but now brings his enthusiasm to Exapta and in being able to focus solely on seeding equipment. During the summer, Dale also runs no-till planters as well as other machinery for farmers in his area, which is predominantly no-till. dale.nuss@exapta.com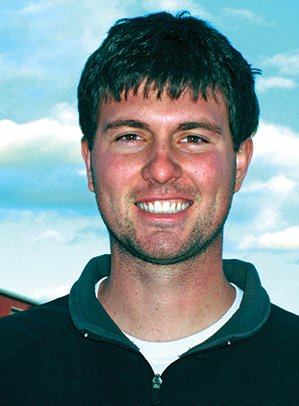 Ethan Begle
Sales
Ethan Begle grew up working with no-till on his grandfather's and uncle's grain farm in Indiana. When buying his first planter, he immediately installed the full Exapta system of products. After farming a couple of years and seeing the perfect no-till stands he was achieving, Ethan became a strong believer in Exapta products and joined the team. ethan.begle@exapta.com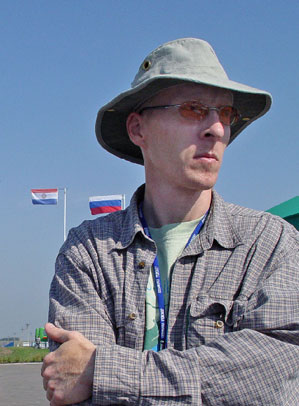 Matt Hagny
Founder
Matt Hagny, who grew up on a grain & cattle farm in S. Dakota, migrated to Kansas in '93 to set up shop as a consulting agronomist for no-till systems. He also offered a custom no-till seeding service during the '94 to 2001, which led to many frustrations and insights for better methods of no-till seeding. Matt traveled the globe, both as a consultant and a student of no-till, and learned from some of the best. Matt conducted highly acclaimed Seeding Schools every year to assist producers in better understanding all aspects of no-till seeding equipment, ranging in subject matter far beyond Exapta products. Matt passed away August 24, 2019. He was the life and blood of Exapta and will be tremendously missed. His knowledge and expertise immensely impacted many producers worldwide. Exapta will move forward in honor of his legacy. Learn more about the Matt Hagny No-Till Scholarship Foundation.
Micah Arthaud
Sales
Micah Arthaud grew up farming in the Oklahoma Panhandle. His interest in farm equipment led him to study agricultural engineering at Oklahoma State University. Following graduation, Micah jumped at the chance to join the Exapta team, having seen the value Exapta's products had brought to Arthaud Family Farms. When not working with Exapta, Micah continues to farm and advance his engineering skills. Micah serves as a sales representative and is involved in product development. micah.arthaud@exapta.com