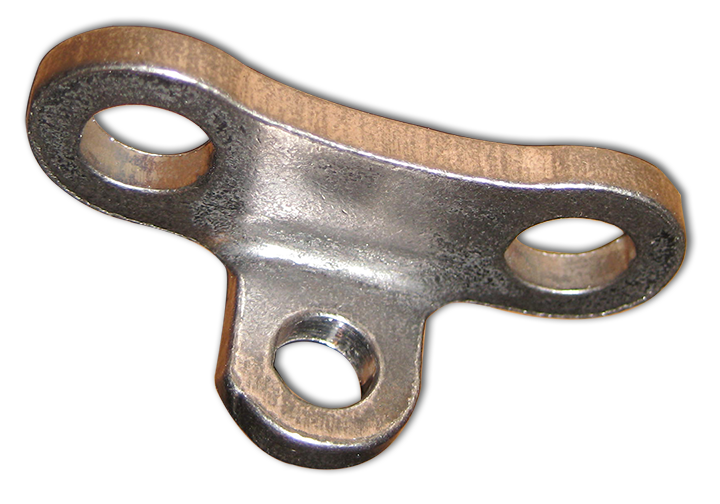 Liquid Tube Holster
For external routing on Keeton Universal & Scraper-Mount brackets
Makes life easier 🙂 if applying liquids thru Keetons
Route the 1/4″ tubing where you can see it
Fast install, trouble-free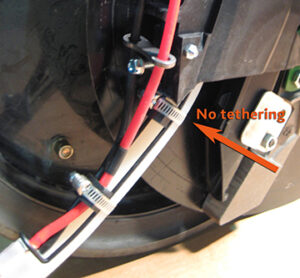 External Routing Makes Life Easier
External routing of plastic tubing on Universal brackets makes life easier—if tethered in a particular way (see download instructions at bottom of page). Exapta now offers the little "holster" to keep tubing away from blades. It simply slips over the tensioning screw in the Keeton bracket (see photos).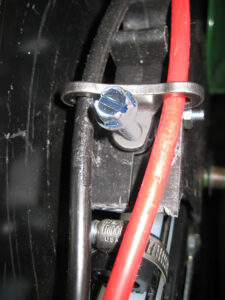 No More Fishing For Tubing
Many of you know the tribulations of fishing this 1/4″ tubing for liquids thru the small hole in the Keeton bracket. It's awkward, and dark, and tough to see what's going on even if you have a small LED light. Some farmers have invented a much easier routing that keeps the 1/4″ tubing outside the Universal bracket—where it can be visually inspected for leaks, and stays away from pinch points inside the bracket. All that's needed is a good way to keep the 1/4″ tubing away from the blades—and Exapta's new steel holster is a great way to do that.
Download Installation Instructions