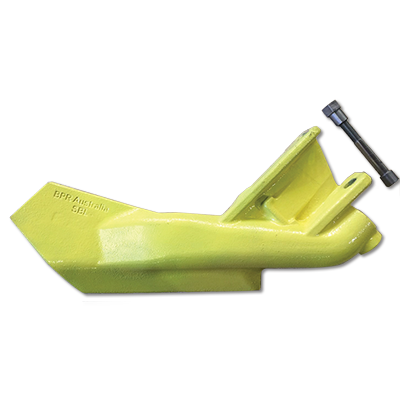 Aricks Seed Boots
Best fix for eliminating boot slop
Extended wear: high-quality chrome alloy
Easy installation
No need for drilling or bushings
For proper seed placement inspect your drill for up/down slop in the seed boot attachment point. Even on a brand-new drill, this play is excessive and should be reduced (note that you don't want to eliminate all movement—there needs to be a little for the boot to align flush with the blade, and to let straw clear out).
The Aricks seed boot uses a specially designed shoulder-bolt, to eliminate the problematic vertical slop in the attachment holes. The shoulder bolt transfers the pivot from the worn holes in the arm to the shoulder, cutting the up/down movement to 1/8″. Aricks seed boots are genuine extended wear and manufactured to last using a high-quality chrome alloy.
Includes shoulder bolt. Also fits 60-series if seed tubes are updated.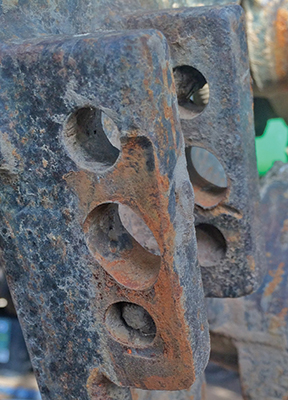 As evident in the photo, above and left, movement in the boot attachment can be very damaging to structural components and parts on your machine.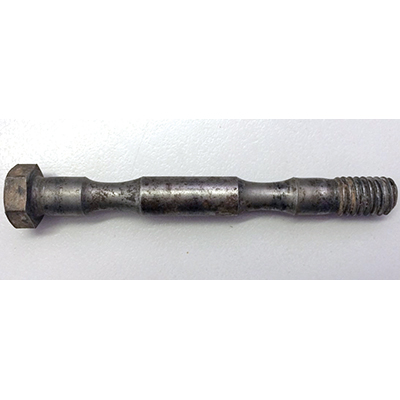 Aricks seed boot and shoulder-bolt eliminates this unwanted movement, preserving the integrity of the structural components of the drill, while maintaining accurate seed placement.
"Aricks Seed Boots remove that vertical play that we see with original boots, keeping the structural integrity of the opener intact. I've had mine on for four years and can tell you they are just as wear resistant as the Extended wear JD boots. I also have the Exapta ninja strips and can see I will get a much greater life from these compared to the originals."
"I hated to modify the OEM design by drilling the arms and installing bushings. I really like the shoulder bolt design."
"Way easier than drilling and putting bushings in! Way better design."