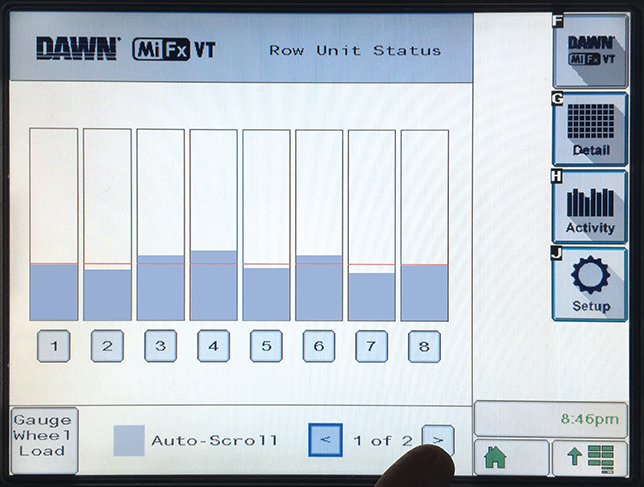 Monitor Down-Force
Monitors up to 54 openers
For more precise drill adjustment
Works with OEM rockshaft downforce or UniForce
Call to order 785-820-8000
Want to monitor down-force? Gotcha covered with our system that can monitor any number of openers, from 1 to 54, on John Deere 60/90 drills (doesn't currently fit 2510H applicators). It can be used with either the OEM rockshaft downforce or UniForce. Compatible monitors include JD 2600, 2630 or CommandArm (Gen 4), modern AgLeader, or Trimble. A far-too-common mistake we see is not running enough down-force on these drills. Finally, an easy way to know if you're keeping the gauge wheels on the ground continually! No more flying blind. You'll be amazed at how much you'll learn, and how much better you can adjust your drill.
System for monitoring 3 openers* $3,490.00
Any number of rows up to 54 is possible, call for pricing 785-820-8000.
*With those rows not over 160 inches from each other. Longer harnesses to connect sensors farther apart may add another $20–$100.