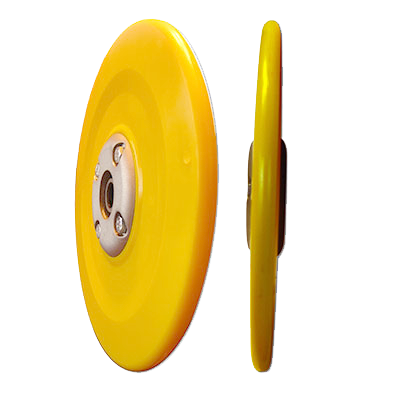 Fits JD 50/60/90 series and Case SDX
Narrower to fit the furrow better
Highly wear-resistant material
Top-shelf, custom-built NTN bearings, triple-lip seal
Easy bearing replacement
Sleek, narrow hub that's proven to better shed mud, stalks, straw
'Tire' won't pull out of the rim
Buy Now
Not too narrow, not too wide, not too rigid, not too soft, but just right.
DuraLok vs competitors for mud
The sleek shape of the DuraLok allows it to stay clean when competitor (aftermarket) firming wheels are clogging with mud, pulling seeds out, and dragging against the gauge wheel.  Even the SDX firming wheel was having more problems than the DuraLok.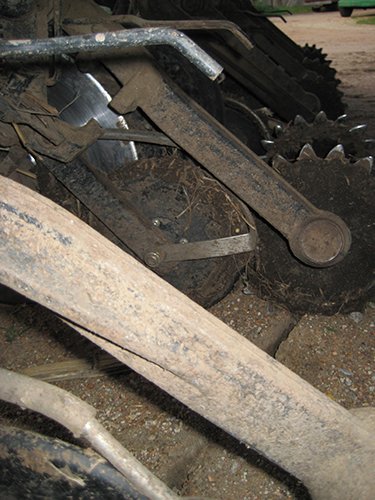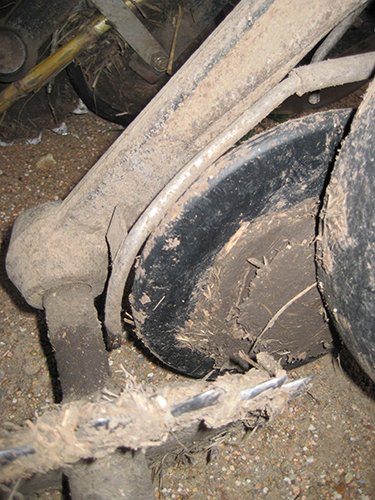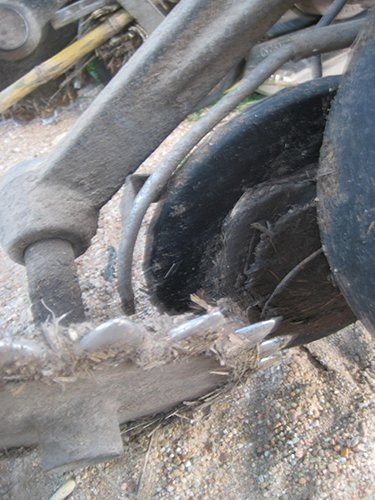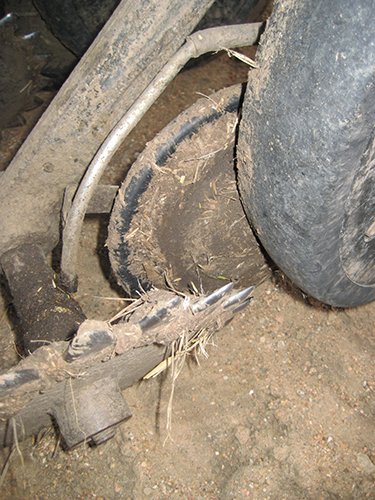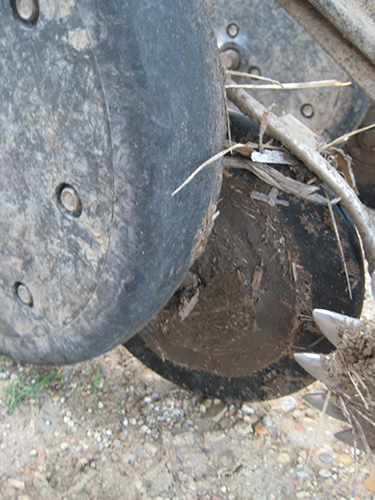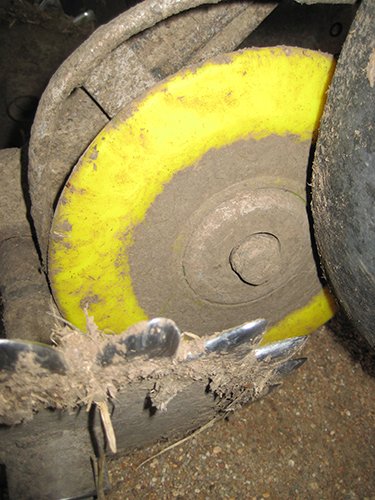 "We used the DuraLoks on 4,800 acres with a 60-ft [Deere 1890] air drill. They worked better than OEM and [competitor aftermarket firming wheel] in wet conditions. The soil did not stick to the DuraLoks as much as to the others."
Scott Arthaud
"I tested the DuraLok firming wheels. I highly recommend to pull off the JD wheels and put these on.  I was impressed because they are thin enough to fit perfectly in the seed 'v' and have flexibility. I've never seen mud buildup on them either."
John Heermann, Haxtun, CO
"I'm happy with the [DuraLoks]. They fit the seed slot well; they do a better job of not collecting mud than the other wheels I've tried. Overall, I'm very satisfied with them."
Chris Hazell, Foremost, Alberta
"I bought DuraLoks for half my drill to test them out. I was very pleased with how they held up. I've ran [competitor] seed-lock wheels in the past and they'd fall apart on me – the [competitor] wheels are too soft. Your wheels have a harder material that makes a difference in how they wear and perform."
Kynn Molzahn, Naponee, NE